Event Manager Bencham PRD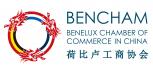 The Benelux Chamber of Commerce in China (BenCham) strives to provide its members with the information, resources and contacts they need to succeed through its extensive professional network.

BenCham PRD enables its members to exchange information on business opportunities in the region. The position of Event Manager is an excellent opportunity to acquire experience in the Benelux-China business sector within the Pearl River Delta region, and to gain exposure to a wide range of companies and industries. The Event Manager will work together in a small team and report directly to the General Manager.
Location
Teem Tower, Floor 34, 208 Tianhe road, Guangzhou, 510620
广州市天河路208号粤海天河城大厦34楼