Interview with Triple Rooster | Benelux Companies showing Resilience
Benelux companies in China are operating under COVID19 measures. What have been the impact of these measures and how are companies doing at this time? With a series of interviews of the Benelux of Commerce business community, we aim to share the stories of Dutch, Belgium, and Luxembourg entrepreneurs in the South of China (PRD/GBA).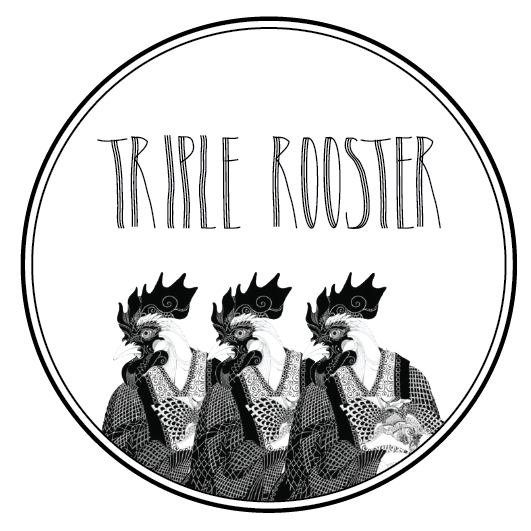 Company: Triple Rooster
Location: Guangzhou, Guangdong


TripleRooster is a Design company working on project base and selecting the right team for their customers to answer their requests and wishes. Maarten Boer is the single owner. A versatile designer from The Netherlands with almost a decade of experience in China. They develop their customer's brand, from first strategy, into a strong identity, visible in clear product design and until final retail concept activation. 
Their core business is design (Or is it Dutch Apple Pie?) =
Branding, Design & Event Studio
Including our  boutique space, with:
All hand-made coffee shop 
Lifestyle shop 
Platform for young independent brands 
Event space for private dining or tastings, company outings, seminars, workshops, photoshoots, etc.

1: Tell us Maarten, who are you and what do you do?

2: Maarten on "Showing Resilience"

3: Triple Rooster, Design, Coffee & Apple Pie: what is it all about?
4. Looking to the future with confidence!

 
5. What kind of government regulations did you have to implement?
While recording the videos we were growing our operating hours and our group of customers, even during the corona time we had a growing amount of daily visitors. However, while editing this article, we suddenly had to close down the complete shop. And although we knew we are in a residential building, we were running under the approval & protection of our landlord, yet that was not enough to stay under the radar. We are now looking for a new space where we can run with full commercial license.
 
6. How did you start-up your business again and on what capacity have you been operating?
Everything that was created and set up, has been a one-man show by myself. I designed, created, and operated everything for the shop, but of course with the loving support of my partner. The design studio is running on a pool of independent designers I have connected within the last 8 years. We support each other when needed, without investing in the overhead you would face otherwise. 


If you would like to know more about Triple Rooster, please click the below link to download the company introduction.
TripleRooster_CompanyIntroduction.pdf