Interview with Up2date/Medalounger | Benelux Companies showing Resilience
Benelux companies in China are operating under COVID19 measures. What have been the impact of these measures and how are companies doing at this time? With a series of interviews of the Benelux of Commerce business community, we aim to share the stories of Dutch, Belgium, and Luxembourg entrepreneurs in the South of China (PRD/GBA).

Company: Up2date / Medalounger
Location: Dongguan, Guangdong



My name is Bram Vandendriessche, I am a Belgium national and I am the General Manager of  Up2date / Medalounger in China, where I manage a factory in Dongguan. Our company is a family-owned business with over 60 years of experience producing high-quality furniture. We have a complete range of design-led leather & fabric sofa's and chairs, in a variety of styles. Our objective is to be able to offer international customers an absolute service, buying from a unique company, to make sourcing furniture from China as uncomplicated as possible. We export to customers in countries such as Belgium, France, UK, Germany, Holland, and others.
 
1. When it became clear that the virus outbreak in Wuhan was spreading to other parts of China, what was the response from you and your company?
It was the last week of January when it became really clear that the virus was spreading rapidly and would have a great impact on our daily lives and business. In a way, you could say we were lucky the outbreak of the virus happened just before Chinese New Year because at this time our factory is always closed for two weeks and workers go home to spend time with their families. That means for us, as for basically all business in China, we were closed and the workers had already left. So we were immediately focused on working out how and when we could safely start working again.
     
2. What kind of government regulations did you have to implement? How has the communication been with institutions there?
The response from the government was pretty clear and straight forward from the start. We were first informed that we could not reopen the factory at the date we had planned for after Chinese New Year. We were then advised to inform our workers not to return to the area until the situation was clearer.  As most factory workers are not local to the area, this was very important to prevent people from travelling back from all over the country during the worst of the virus.
When things started to settle down and the real peak had passed, the local government came to do an inspection of the factory. We had to implement a number of measures before we could open. This included things like checking our employees' locations during the virus period to identify those from 'high-risk areas' who would need quarantine on arrival at the factory and to set up quarantine rooms for people from such areas. We also had to provide PPE (masks) for workers, enforce the use of hand sanitizer, conduct daily checks of worker's temperature, etc.
The situation was constantly evolving so we were in regular contact with the government during that time so they could update us on any developments or changes. For us, it was a case of making sure we complied with everything so we could open safely and at the right time.
 
3. Can you name a few examples of measures the government took as part of the lockdown?
In terms of the general lockdown… most non-essential businesses had to shut down. All that was left open were some of the supermarkets, convenience stores… that kind of thing. Long-distance travel was stopped or significantly reduced, public events were cancelled, gatherings of large people banned… quite similar to what has been going on in Europe and around the world.
I can't speak for all of China of course but here there were certain things that helped the local government enforce the lockdown. For example, most large businesses and residential compounds are required to have security guards on duty 24/7, 7 days a week. During the virus period, these workers have been utilized to implement safety procedures, such as temperature checking people and making sure that only residents are entering a certain area.  Even across whole neighbourhoods, like where our factory is located, the local police were active in only allowing residents to enter the area and doing temperature checks on people coming in and out. They also enforced other rules, for example, that people had to wear facemasks at all times (outside of the home). One thing that was slightly different here compared to some countries in Europe is that there was never a specific curfew for people. People stayed in their houses a lot like a natural reaction (and following government advice) but were free to go out for walks etc at any time.
On a national level, the government released regular advice to people on how to best deal with the virus and all the latest developments. This was communicated via TV, newspapers, government websites and social media accounts, as well as messages sent by the mobile phone networks on the government's behalf.
 
4. How did you start-up your business again and on what capacity have you been operating? What kind of business activities can you not do at the moment?
After reopening the factory it took a while to get back to where we were before the whole virus situation began. Depending on their location some workers were not able to return for days or even weeks, which obviously had an impact on our ability to produce as before. Slowly we did get back to our previous levels of output and we have now actually increased our capacity at the factory compared to pre-virus levels. That is very positive for us and we hope to be able to grow stronger and stronger as time goes on.
In most ways, life has more or less returned to normal. All shops, restaurants, and bars are allowed to open. Of course, there were plenty of businesses that were unable to survive the period of no revenue so there have been a lot of changes. Some schools are back open again, others aren't… it varies between age groups and also between different provinces. In general, I would say people are still being cautious. Most still wear facemasks when they are in public, for example.  Things are much better but many people are still nervous about the virus resurfacing so they are being cautious. 
 
5. What are your expectations for the coming months and this year?
In terms of the situation here in China, overall I am optimistic. No one wants to assume that everything is fine yet so they are being careful, and rightly so in my opinion. I am hopeful that in China we will remain stable for the foreseeable future. A return to complete normalcy is obviously still far away; particularly given the interconnected world we live in. 
My thoughts and prayers go out to everyone who is facing this crisis; it is a truly terrible time. But I have seen the progress that can be made towards a 'post-virus' world so I hope people keep the faith that things will get better.
Up2date / Medalounger Factory in Dongguan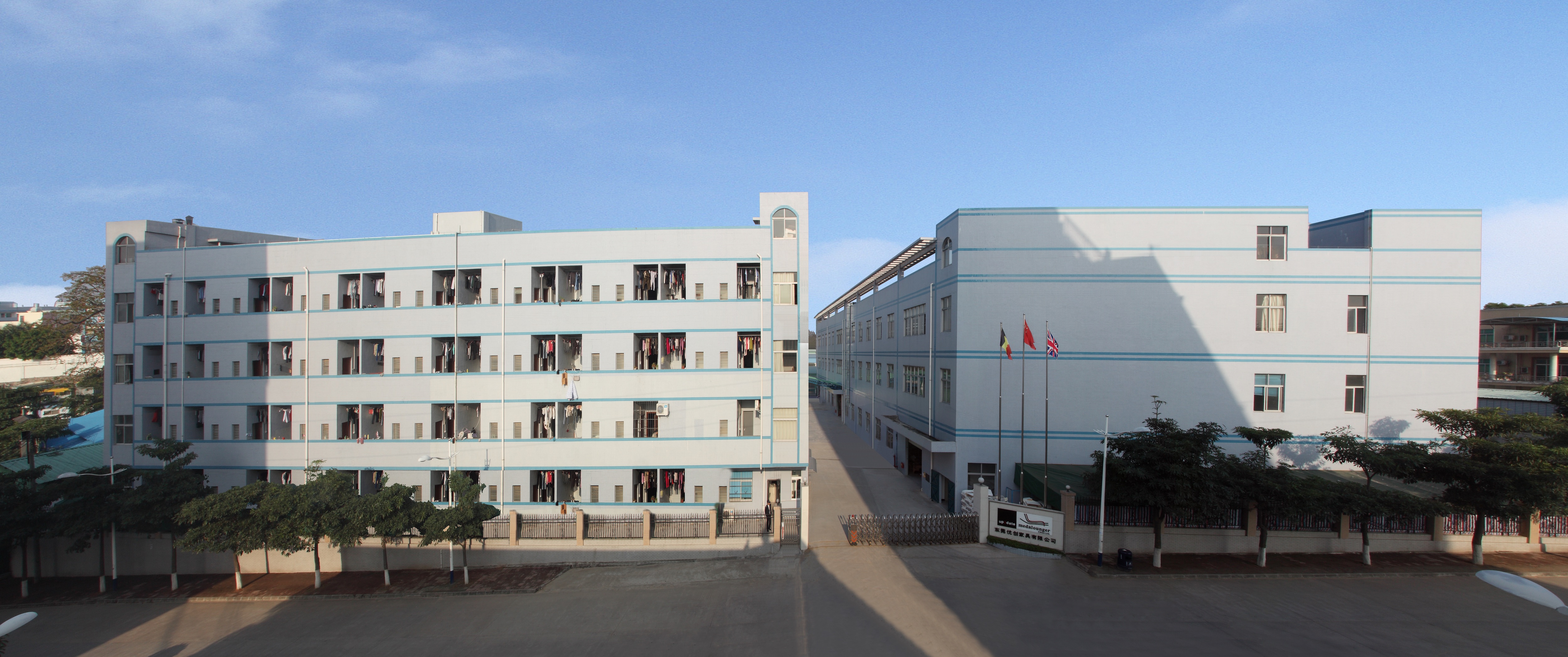 Bram Vandendriessche