KLM Royal Dutch Airlines to resume passenger services to Mainland China as of July 21st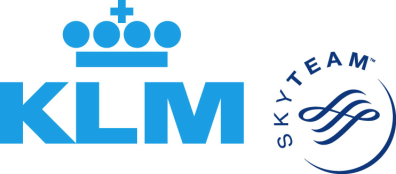 KLM Royal Dutch Airlines to resume passenger services to Mainland China as of July 21st

Beijing, July 17th, 2020 - As China authorities relaxed travel restrictions, KLM Royal Dutch Airlines announces that it will resume passenger service to Shanghai, mainland China as of July 21st, 2020, starting with one weekly service operated by KLM using Boeing 777-300 aircraft with a stopover in both directions in Seoul (South Korea). The relaunch of passenger service to Shanghai highlights the importance of the China market within the KLM network.
"Once again, we are proving our commitment to the China market by resuming our passenger services to China in a careful manner against the COVID-19 background. With all the hygiene measures taken on board and on the ground, we want to ensure our customers fly with KLM as safely and comfortably as possible."
Toon Balm- General Manager, Air France KLM, China

Flight schedules operated by KLM Boeing 777-300 (in local time):
KL 857: leaves AMS at 18:55, arrives in Shanghai Pudong Airport at 14:55 the next day
KL 858: leaves Shanghai Pudong Airport at 19:55, arrives in AMS at 04:45 the next day
1 weekly departure from Amsterdam (AMS) on Tuesday and returning from Shanghai Pudong airport on Wednesday.

*In view of the quick changing rules and travel restrictions, the above schedule may be adjusted accordingly. The flight tickets can be booked via the KLM customer service centre: 4008 808 222.

In addition, KLM currently also operates 35 flights (including cargo flights and passenger flights to Hong Kong) to destinations in Greater China, a vital air bridge between the Netherlands and Greater China, to ensure a continuous flow of medical supplies.


KLM gradually rebuilds network this summer

KLM is gradually and carefully restarting its network and currently flies to 123 destinations worldwide. Intercontinental numbers are around 1,900 flights in July and 2,100 in August. At the moment, about half of the intercontinental flights are cargo-only. KLM hopes that - if worldwide travel restrictions are relaxed - an increasing number of intercontinental flights will be allowed to carry passengers again from July onwards.

Number of destinations: as much choice as possible for the customer

KLM has opted to restart as many destinations as possible first in order to offer customers a wide choice and then to increase frequencies and capacity. This means that in July around 80 percent of the normal number of European destinations and around 75 percent of intercontinental destinations will be offered. In August this will be around 95 percent and 80 percent respectively.

It should be noted that, here too, about half of intercontinental flights currently only carry cargo and therefore no passengers. When international travel restrictions are relaxed, KLM will of course start carrying passengers to these destinations again.

A safe and smooth journey with KLM

As of May 11th until 31st August 2020, wearing facial protection during boarding and on board is mandatory for KLM passengers. Passengers must ensure that they carry the required facial protection with them. Cabin crew will of course also wear facial protection.
All KLM service desks are fitted with transparent screens, and we make every other service machine available. We regularly clean and disinfect all desks and self-service machines. Ground markings and signage helped everyone keep the required physical distance, both at check-in when boarding.

Other measures include aircraft being cleaned more frequently and thoroughly and keeping contact moments between crew and passengers during the flight to a minimum. 

The risk of contamination on board aircraft is low. Modern aircraft are equipped with High Efficiency Particulate Air (HEPA) filters, which provide clean, high-quality cabin air with a high degree of air circulation. The air is replaced every three minutes by the aircraft's built-in air supply system. The air flow in the aircraft goes from top to bottom, which further reduces the chance of 'horizontal' transmission in the cabin. Moreover, the air flows quickly, which is not conducive to the dispersion of droplets. Furthermore, the passengers all sit with their faces in the same direction, so there is little face-to-face interaction, and the seats form a barrier to the transmission forward or backward in the cabin. 

Should someone onboard show symptoms of the coronavirus, the crew is well prepared; a strict protocol for infectious diseases automatically comes into effect; In that case, we use face masks from special "corona kits". The crew then automatically isolates the affected passenger, and assists those who were seated nearby.
 
KLM welcomes customers back to its lounges

Recently KLM has reopened its European Schengen Crown Lounge at Schiphol. The KLM Crown Lounge (Non-Schengen) has remained open to customers, offering them an opportunity to continue to use the most important facilities. This made KLM the only major European airline to keep its hub lounge open from the beginning of March. The more limited food & beverage services are now being cautiously expanded to the full-service offering.

KLM Non-Schengen Crown Lounge 

Passengers travelling internationally with KLM or one of its partner airlines are welcome to use all the facilities available at the KLM Non-Schengen Crown Lounge. Only the Blue Restaurant remains closed for the time being. KLM reopened its fully refurbished Non-Schengen Crown Lounge last year. The lounge offers visitors an unforgettable experience based on top-notch service levels, new food & beverage concepts and the application of innovative technologies.

Temporary measures in the KLM Non-Schengen Lounge in connection with Covid-19:

*Extra hand sanitizer dispensers are available and more frequent cleaning will take place;

*Special walkways have been demarcated (using arrows and stickers on the ground), along with protective partitions and banners/signs;

*Food & beverage products have been available since 1st June;

*The City and Heineken Bar reopened on 1st June;

*More pre-packed fresh products will be available. The buffet will remain closed temporarily. We kindly request that customers use trays from the pick-up point in the lounge to select food & beverage products;

*Customers can select food & beverage products downstairs and enjoy them there or at the Blue Bar upstairs;

*The terrace has reopened; 

*A dedicated "wellness host" will be present to ensure that everything runs smoothly;

*The sleep cabins and (luxury) showers are again open for use;

*While "service on the spot" will not yet be available in the lounge, it is available at the service desk; 

*By law, the smoking area was definitively closed effective 1st April.

KLM welcomes customers back to its lounges.

For the Chinese Version, please click the below link. 
荷兰皇家航空自7月21日起恢复中国大陆客运航班服务.docx